Lifetimes
Traditionally family history has been undertaken by individuals who build a personal family tree, often in isolation. Information that others have researched has been accessible only to a select few willing to pay a high monthly subscription. Increasingly there are concerns on the accuracy of the information from traditional online genealogy organisations. LifeTimes has an innovative model that brings the power of social media to make discovering family connections accessible to everyone. LifeTimes enables people to share, collaborate and record the lives of their family and public figures, it brings social, location and mobile to family history.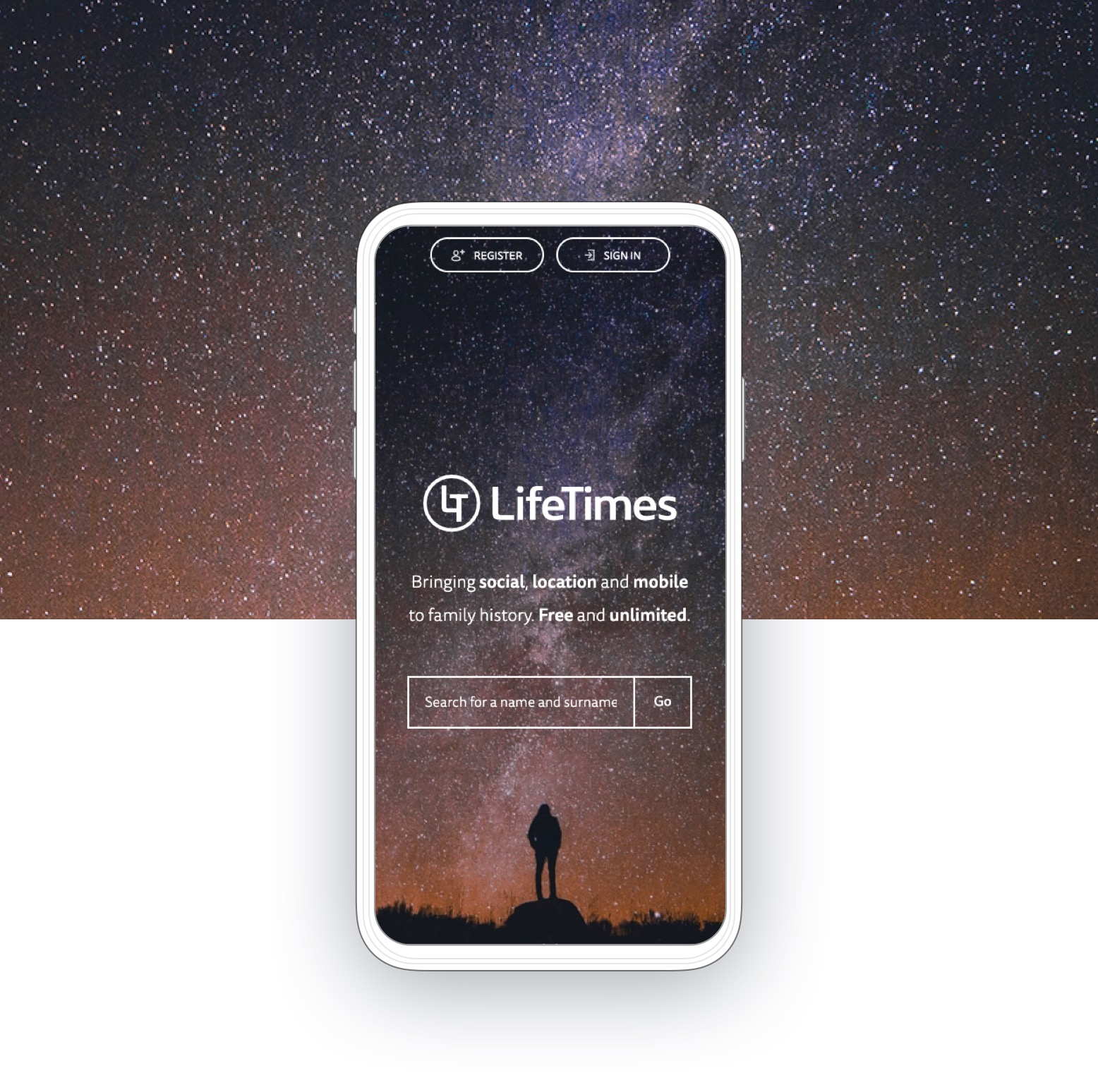 Designed for mobile, tablet and desktop, you can easily import your own family tree, start a new one or link up with existing family members already on Lifetimes. Stay up-to-date with all your key family events, both current and from centuries back.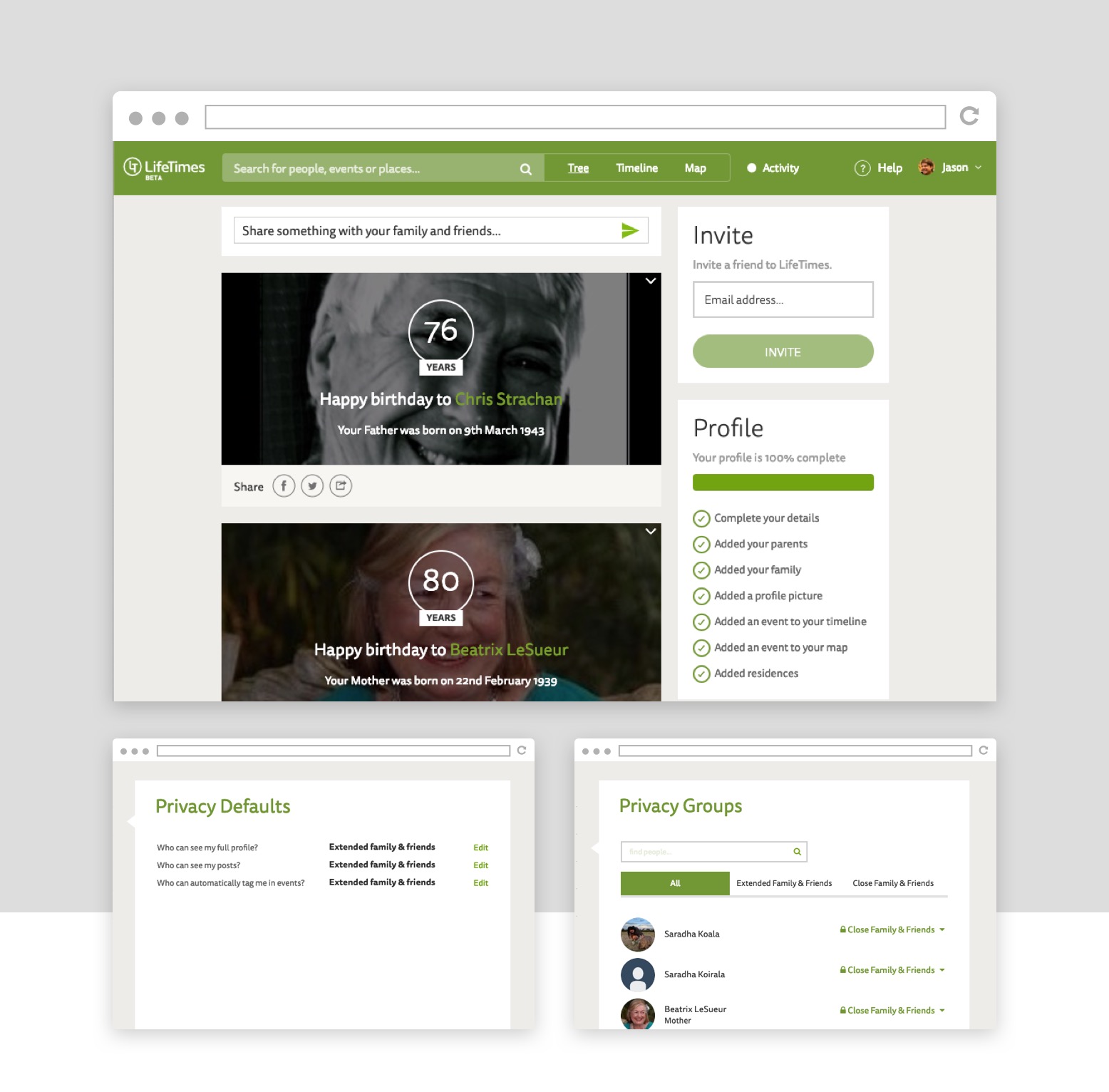 Fine grained privacy controls allow you to choose which friends and family can see what parts of your family story.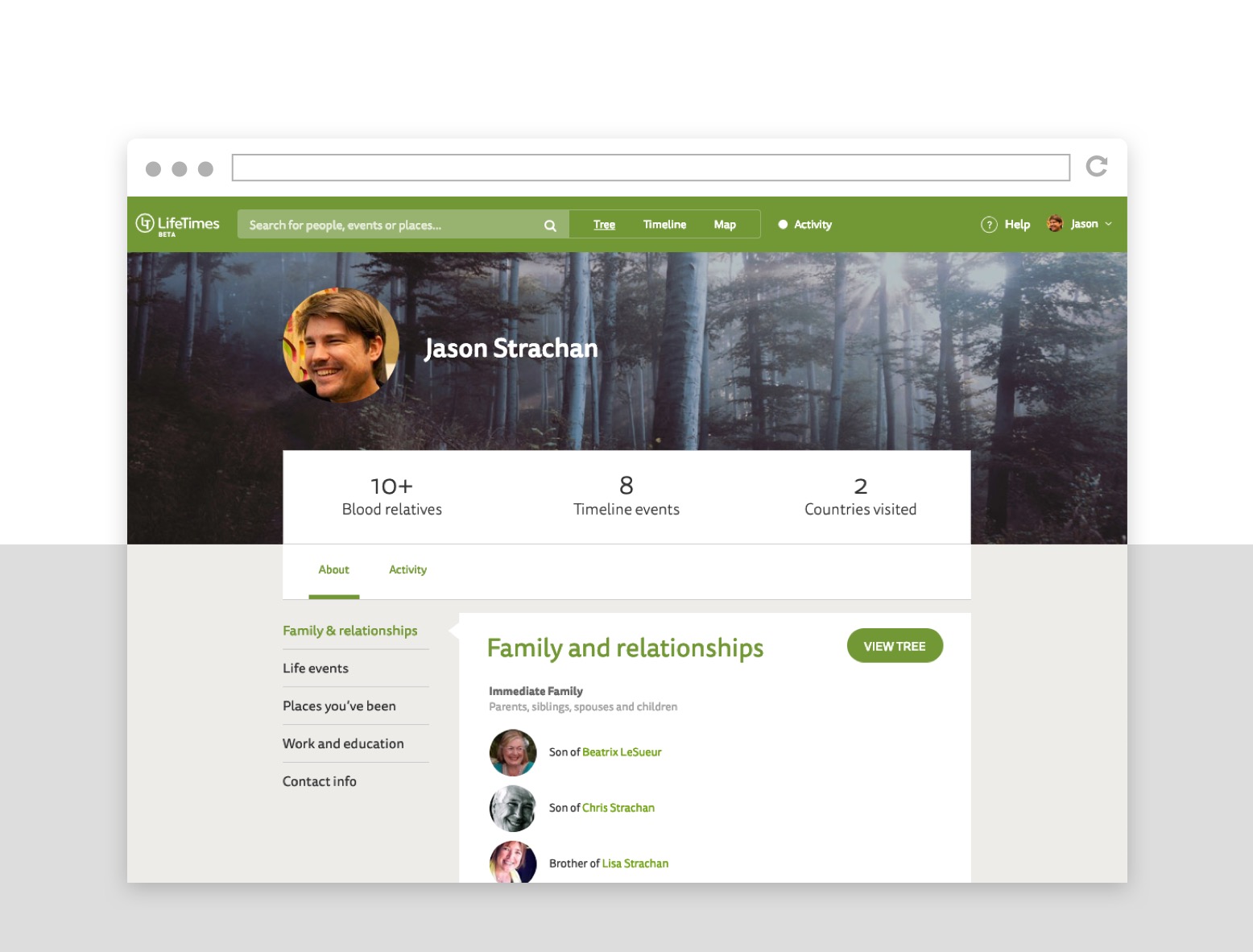 Lifetimes is made for sharing – Invite your friends and family to collaborate on your family's life story.